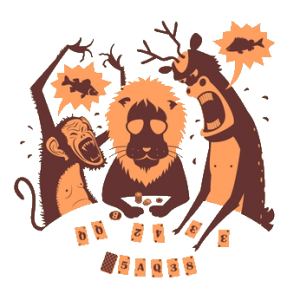 We've all been there. We got dealt a pair of Aces in the pocket then drew a third Ace on the flop. We bet perfectly to draw the maximum funds from our opponents. Everyone else folded before the turn aside from the Small Blind. The turn is the three of clubs. We may have the nuts. We make a big bet and the Small Blind follows us all the way. We keep our poker face even though we're playing online.
Just before the river flops over we notice there's two clubs on the board. We've been blinded by our three Aces. The river is revealed as the six of clubs. We panic, and we check. The Small Blind goes all in. We panic some more. Is he bluffing the flush draw? Has he got pocket clubs? We see him. He shows us the seven and ten of clubs and our poker world collapses.
Hold 'em is a game of skill but it's also a game of chance. Sometimes people do things that they shouldn't do, like not folding a matched seven and ten pre-flop. And sometimes people get lucky.
They key is what, when faced with this situation, we do next. Do we stick to strategy and keep playing? Or do we have a WTF moment and gamble our entire stack next hand on a pair of fours?
If we abandon strategy, we do what is known as in poker circles as "tilting". Tilting comes when we get frustrated or think lady luck has not only deserted us but has thrust a knife into our back and is twisting it, slowly. If we go twenty hands without once getting decent pocket cards, we tilt. If we fold a pair of Jacks and a pair of threes on the showdown and our opponent shows us he had Queen-high, we tilt. If we're playing online and mis-click 'Fold' on our way towards the 'All-In' button, we tilt.
Poker can be an emotional game, especially if played for high stakes. Emotional players though tend to lose a lot more than logical ones. All of the most successful professional players have managed to eliminate tilting from their game.
If you feel yourself tilting, the best thing you can do is walk away. If you're playing online, click on the 'sit out' button and leave your PC, laptop or tablet alone for a few minutes. You're most likely to make a stupid decision when emotions are running high. Take a breather, make yourself a drink or grab some fresh air. You don't have to quit – the table and the cards will be there for you on your return.
Negative emotions can lead to big losses that can do serious damage to a player's bankroll. You need to play each hand on its own merits, and not be influenced in your decision-making by recent events.